Go back to other news
22 July 2020
A time for patience and practical considerations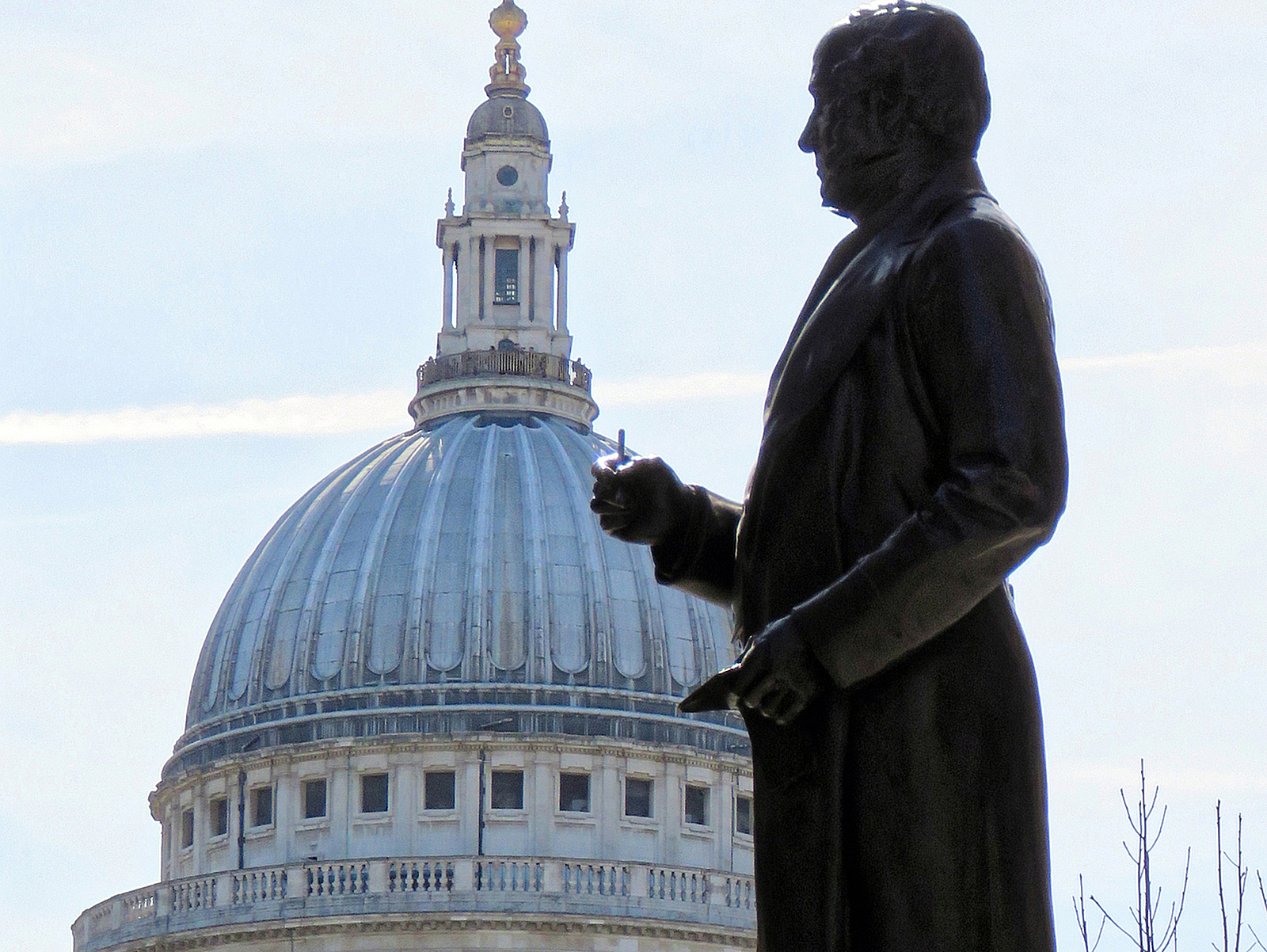 It has now been four months since many of us left our offices in the City of London to work from home, and while 'normality' is still some way off, it is a good time to reflect on what has been achieved as well as what we can, need and want to do moving forward.
Despite the recent changes, it seems unlikely that we will return to something that most of us consider resembles normality before the end of the summer. Inevitably, some things will have changed irreversibly - a few for the better and some presenting huge personal and professional challenges. Even so, there is much being done to support businesses and individuals in the City of London today, as well as much that needs to be done collectively, as leaders and as individuals in order to move forward in a balanced and productive way.
Remote working has been truly embraced
Despite monumental disruption, the City of London has shown extraordinary resilience so far this year. Many firms that are now operating on a work from home basis are thriving. Meanwhile, the City is working to try to support businesses, especially those that are not able to take advantage of work from home alternatives, and we will endeavour to do more wherever possible.
The capability of working from home has been a lifeline for many businesses in The City, and in many cases it has perhaps provided a long overdue reassessment of what true remote working and flexible working programmes can offer both businesses and individuals by way of opportunity, productivity, diversity and even cost-effectiveness. However, it has also highlighted a number of areas that we would all be wise to think about when planning the route ahead.
It is clear that remote working and truly flexible office hours can have enormous efficiency benefits. For many, working from home, especially in the blissful summer months, can also offer the chance for a much-improved work/life balance. Some are able to take great pleasure in swapping the morning commute for a leisurely stroll in the sunshine before sitting down to a morning of emails with a coffee in hand.
Meanwhile, the almost universal use of online communications can mean thinking nothing of communicating with Los Angeles at one time of the day and Beijing at another without batting an eyelid. Even though that was possible before, the difference now is that everyone we're communicating with is via the same medium, so there's little need for differentiation in the way we think about it - so long as we get the time difference right.
One can also see how working from home could open up opportunities for those who previously felt restricted from entering or maintaining a career in The City by the battle between working hours and childcare solutions, expensive commutes and prohibitive London and Greater London property prices. Perhaps a change could facilitate a growing and more diverse workforce?
Appreciating the strengths and limitations of remote working
That said, we should not think about working from home as a complete alternative to going to an office to meet people in person. Instead, it should be part of a more dynamic and flexible way of working for us all, as and where it adds value.
Perhaps the most immediate and problematic impact of a City that's no longer in The City, is the one it has on SMEs including cafes, bars, shops, restaurants and cultural destinations. Of course, they have been acutely affected by Covid-19 in having to close completely. However, as more of us enjoy the benefits of working from home, the long-term impact on those businesses has also been threatened. The sharply reduced footfall of people buying their sandwiches, having their meetings or grabbing their morning coffee en-route to the office threatens those businesses in a way we could not have imagined before the health crisis.
We have taken measures to mitigate against this, with initiatives such as the business rate relief where retail, hospitality and leisure businesses do not need to pay business rates for the 2020 to 2021 tax year. We applied this automatically to businesses in the City of London, so they do not need to apply.
We have also been able to offer rent relief for City of London businesses where The City of London Corporation agreed to defer one quarter's rent for a range of tenants struggling as a result of the Covid-19 outbreak. A grant scheme was also announced by central government to assist small businesses with a rateable value of up to £51,000, and we sent out forms to all eligible businesses to make that process easier. Following that, I and my three Ward Common Councillors, Alastair Moss, Nick Bensted-Smith and Tijs Broeke, have been able to respond to a number of queries from businesses in the Ward, seeking to help access support.
The impact of socialising
On a less tangible note, while remote working has enormous upsides that should not be ignored, we should not forget the benefits that physically going into The City and being a present part of that community can offer - on a human level as well as on a business level.
As humans, we are very much social creatures, thriving on interactions and in-person communication with others. While it may seem trivial, those serendipitous meetings as you walk from the Tube station to the office, bumping into colleagues and business partners as you go, can be fundamental to building valuable relationships that are ultimately good for us personally as well as professionally.
The sociable nature of the way we learn must also not be underestimated. The success of the City hinges in no small part on the learning and training that happens there. The impact the current circumstances have had on younger people who are looking to develop their careers, have been particularly tough. For all the, extremely important, qualifications in the world, there is no substitute for physically learning alongside those who have trodden the path before you. Attending meetings, building relationships and the intentionality of seeing an expert in their field put into practice the things you learn in the classroom as well as the things you can only learn through experience, is a vital part of developing the talent of the future, so that they can take what we know today and build upon it.
How The City is supporting businesses now and moving forward
At the moment there is still fear about going back to work in the office, which is entirely understandable, and we are putting measures in place to reassure everyone and make us all feel safe. For example, the City Corporation's Planning and Transportation Committee, chaired by Deputy Alastair Moss, has been considering moves to reallocate some street space to al fresco dining. We are ensuring people can move around City streets safely and efficiently, especially by walking and cycling with more space for walking and cycling, including increased cycle parking, timed closures for motor vehicles, signage to remind us all of the importance of social distancing and safe behaviour as we go about our day amongst further measures to make workplaces Covid secure. The Chair of the Policy & Resources Committee, and Alastair, have also written to the the Rt Hon. Grant Shapps, Secretary of State for Transport, seeking support for increased confidence amongst passengers/commuters to get the City moving again.
By doing these things and more, we are able to feel confident as we gradually reopen our cultural venues and libraries – something The City and The Lord Mayor are working hard to achieve. A new mindfulness in the way we operate is a chance for more of us to explore The City's streets and support our local businesses safely and responsibly. Perhaps in walking a little further and taking a few less Tube stops we will discover something new about our City. There is also much more to look forward to – for example, planning approval has been given to the new Museum of London Smithfield development.
The City is not just a place of business, it is an important and unique community. Something I notice in particular in the Ward of Cheap, to which I was elected Alderman nearly two years ago to the day. For that sense of community to thrive as well as it should, we are taking action to support the reopening of schools and a return to work for the benefit of the economy, but also for our sense of social, cultural and mental wellbeing.
The work we do is not limited to The City either; it's part of the community of London as a whole. We know from experience that it is essential that different London agencies work together for the success of us all, evidenced most recently during the full lockdown as a part of the Strategic Coordination Group. With that in mind, we also need to be open to new ideas - investing in and levelling up across London, as is the case with our new Smithfield market relocation project.
Despite the changes and the challenges of 2020 to date, it's important to remind ourselves that the City of London has been continuing to thrive throughout this period. It might not have been to the extent that it was before, and it might not have been in the way we would have imagined. However, it is testament to its strength as a whole and to the ingenuity of individuals that it has continued to show its resilience.
We might be considering the shape of how we return to 'business as usual' and there is understandably trepidation around that. However, we are very much open for business. By being proactive, patient, looking forward and finding opportunity in adversity, we can extend a helping hand to those amongst us who have been hit the hardest, and we can expect with healthy enthusiasm to have much to look forward to in the not too distant future.
Image credit: Statue of reformer Sir Rowland Hill Grade II listed statue by Edward Onslow Ford, on King Edward Street