Go back to other news
10 February 2022
An incubator for world-leading innovation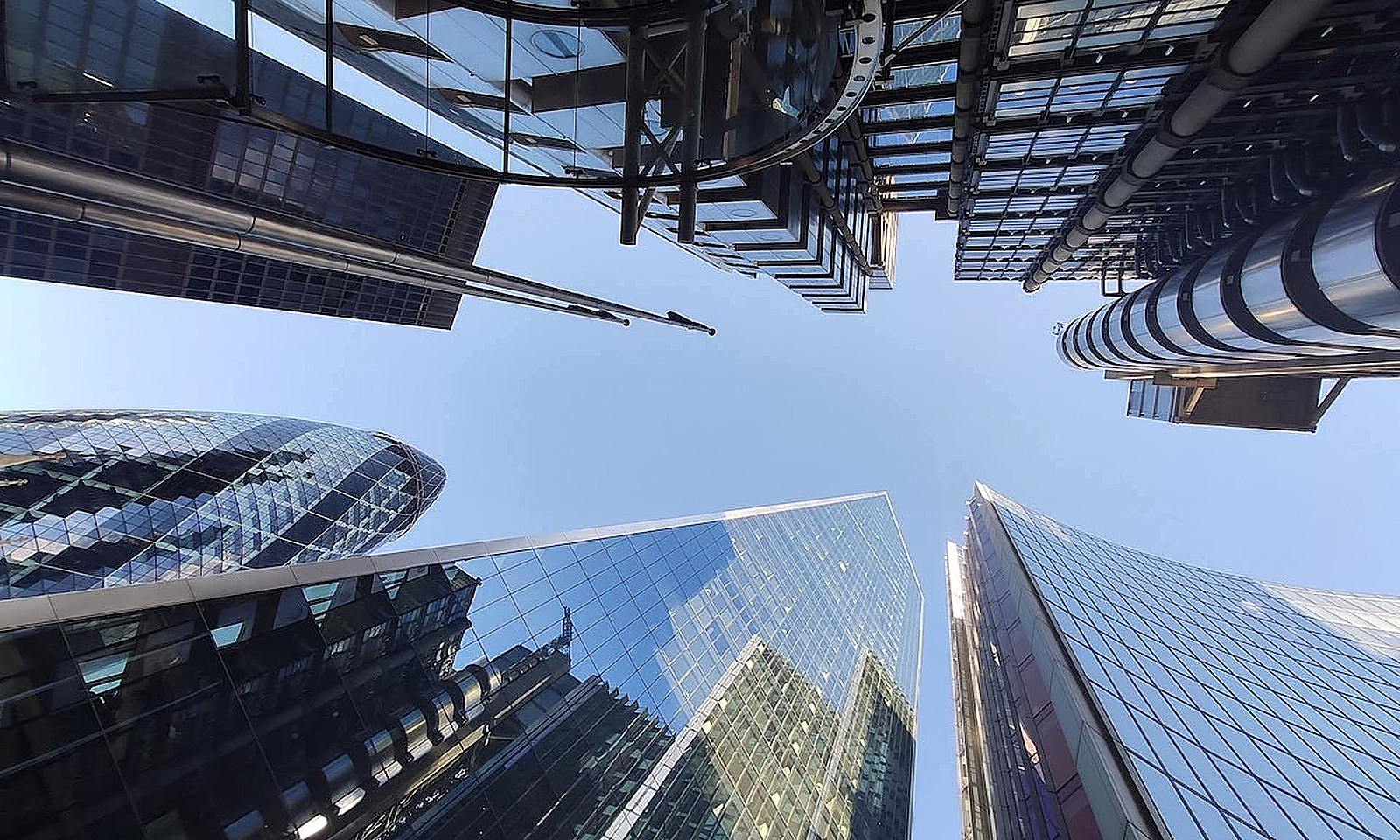 The City of London has always been a place of growth and innovation, and post pandemic data shows that it's continuing to honour that tradition.
Stand by the Walkie Talkie, the Gherkin, the Shard, or even Lloyd's of London, some of The City's most iconic modern buildings, and you will see its equally impressive historic monuments reflected in the glass. The City of London has always been a place of growth and innovation, and post pandemic data shows that it's continuing to honour that tradition.
A new report from the City of London Corporation, examining the global business offering of major financial hubs around the world, has shown that London remains the world's top destination for financial and professional services.
It's a good indication that the City continues to pivot on one of its greatest strengths - its ability to remain relevant to the working world in which it operates. We might have catapulted 10 years in the first 10 weeks at the start of the pandemic as far as technological innovation goes, but sustainable innovation is what will drive us forward.
It's something that we need to protect and encourage, ensuring that businesses of all sizes continue to see it as a place paved with opportunity for those with talent and vision.
A constantly evolving marketplace
To reflect for a moment, London's reputation for innovation will come as no surprise to anyone who believes in the importance of the City and everything it stands for. Nonetheless, it's reassuring to see data proving that we remain on the right track.
This historic, commercial community has been moving with the times for more than 1,000 years. The City of London Corporation itself was founded in 1191, its bustling port is where our livery companies were born, and it has stood the test of time. However, it isn't something we can be complacent about.
A more diverse business portfolio
Over the last few decades, the City has gained a reputation as a financial centre. Banking, finance, brokerage, law and insurance remain essential both to the domestic and overseas markets. However, they are fast being joined by other industries with an emphasis on technology. That evolution has a rather poetic synergy with the history of the City. In lots of ways a more diversified business portfolio is reflective of the world in which it was founded.
Given that 99% of the City's 24,020 businesses (as of 2019 data) are SMEs, with masses of potential for the future, it's particularly promising that London has made a name for itself as an incubator of innovative new businesses as well. For example, JF Gauthier, Founder and CEO, Startup Genome, a leading innovation policy advisory and research firm, was quoted in September as saying
"London's fundamental strengths in talent, global connectedness and access to funding are the reasons it continues to feature highly in our rankings and remains the number one startup hub in Europe. It's important for startup hubs all over the world to connect to top ecosystems. As a top-3 ecosystem London has an important role to play in galvanising the global startup community."
Furthering its capacity to nurture businesses and not simply sustain them, the UK has a long history of being committed to world-leading research and development (R&D) both from government and within private companies. Expenditure on R&D performed by UK businesses grew by £900 million to £26.9 billion in 2020 with the greatest growth in software development. 75% of that was funded by businesses' own funds followed by overseas funding at 15% (£3.9 billion).
Another point of practicality is the UK's world-class intellectual property (IP) regime to protect innovative ideas - traditional institutions once again working hand in hand with future leaders.
The right environment for business to thrive
Innovation isn't just about a business portfolio, but the environment that we create as well. Businesses don't just land in London by happenstance - it's a rather literal question of 'build it and they will come'. This is particularly relevant as we all become more environmentally aware, and more aware of the opportunities for a different work life balance thanks to digitisation and so forth.
More and more we debate the relevance of geography when it comes to work, community and communications. We can do much online, but it's not the whole picture. The physical importance of the City as a location for businesses is evidenced by the fact that many choose to headquarter here.
While the pandemic may have shone a light on questions surrounding where and how we work, the City has been cognisant of a need to physically think outside the box in order to meet the needs of the future of work for some time. From the sustainability of buildings to how office spaces are used, things have been changing and continue to do so, with some remarkable ideas. The Canary Wharf Group, for example, has positioned itself as transforming urban spaces in keeping with a market for today and the future. For one thing, they have purchased 100% of their electricity from renewable sources since 2012. Meanwhile, anyone who has been to Fenchurch Street's Sky Garden will know that the building is much more than a standard office space.
With that in mind, The Telegraph reported that London was recently described as having an "unmatched international financial reach", and that the number of Fortune Global 500 companies that choose to headquarter here grew by a third in the last year.
Attracting overseas investment
The UK might be an island, but connectedness continues to be one of the City's great assets as well as one of its top priorities in a post-Brexit world. So far, efforts to create the right environment for business development continue to resonate around the globe.
​​Last year, Knight Frank London's research forecast that £61.3 billion of cross-border capital could flow into London's commercial market between 2021 and 2025, up from £55 billion in the period from 2016–2020. It cited that London's ability to attract cross-border investment is at least in part driven by its world-leading research facilities and strength of innovation.
The City of London Corporation and the City Property Association has also said that "89% of global institutional investors view London as having the best pool of talent for financial services in Europe."
Locate, create and innovate was the headline of the City of London Corporation & CPA's 2020 report. 'London in a changing world' it continued, and that couldn't have been closer to the truth given the following 18 months.
Looking forward, there is much to be positive about. There's a sense of stability alongside an inbuilt appetite for learning, growth and development in The City. Who knows what the gamification wizards at Activision Blizzard might bring to Microsoft or what the metaverse might have in store for the video calls of tomorrow? It seems we are poised to find out.