Go back to other news
20 October 2020
Now is the time for leadership and progress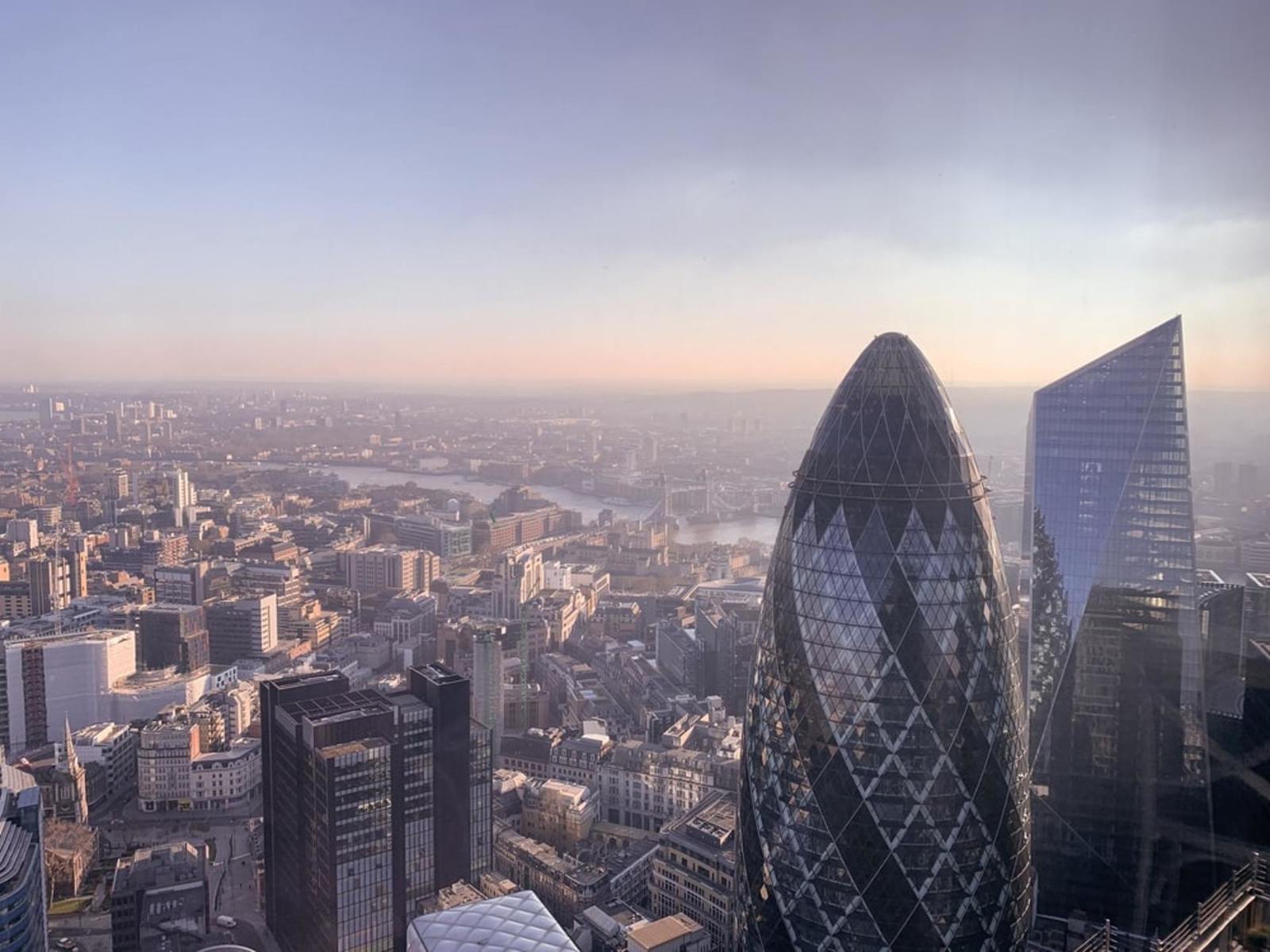 Over the course of the last eight months we have relied heavily on the use of digital communications. In many ways we have probably leapt forward in a matter of weeks what would otherwise have taken years, and in many places, this has been very effective. However, the way we have been operating cannot be a complete or a permanent alternative to the economic, social and infrastructural value of the traditional way we do business in the UK and its economic heartland, The City of London.
Proactively moving into a new phase
In July, I wrote about the extraordinary resilience shown by The City of London this year. I spoke of a time for patience as we learned about Covid-19 and did our civic duty by staying at home in order to help flatten the curve. The best part of a year on however, and we need to start planning for the future, remembering we are created as social beings, albeit living in a digital and agile world.
It a phase that the Government was clearly trying to action, but understandably has had to dial down given the emergence of a second wave. The anxiety is perhaps caused not just by the obvious fears for peoples' physical health and wellbeing, but neuroses around public opinion and media backlash. I read, with interest, Luke Johnson's article in the Sunday Times in September, titled 'Past generations would have toughed this out', where he cited the UK's reaction to the Hong Kong influenza epidemic of 1968-9 as a preferable benchmark for how we could have, collectively, responded differently to Covid-19. Of course, as science has progressed so has our ability to respond in a more effective manner than 'letting it rip' so to speak.
While his opinion is as valid as anyone's, we can only operate in our own time and respond to the challenges, state of mind, advantages and disadvantages that we currently have at our disposal. Despite criticisms, the British people and its businesses have shown phenomenal stoicism this year, and it has been an important period of learning and understanding for the situation we are in. However, we are not in the same position we were in in March.
The importance of social interaction for the City of London
We now know more about Covid-19 – how it spreads, how it affects people, who it affects the most and how to treat it. We need to balance the risks of Covid-19 with the potential destruction to society and the economy by peoples' inability to interact. We are, at our core, social beings. We are relational creatures whose society and infrastructure is built on meeting people. Our great trading nation is founded on the Stock Exchange which started life in The City's coffee shops, while the likes of Lloyd's was founded at a coffee house on Tower Street in 1686. And in this day and age is it a surprise that the way people seek to connect is described as social media.
Of course, we need to take Covid-secure measures. Of course, we need to behave practically, responsibly and with care for those around us. However, we also need to act in the interests of our current and future generations. We are intelligent beings. We know how to act to look after ourselves and our loved ones and I trust we encourage each other to act responsibly for the strangers around us as well for the benefit of community.
Now is a time for leadership
However, we also need to protect the interests of future generations. Their progress is being decimated by limited access to education, to mentoring and by the loss of jobs, none more so than in The City of London, which plays a critical part in the UK economy. That is not to mention the mental health impact that isolation and job losses have on us both individually and collectively.
It is not a question of simply returning to what we had before; the physicality of the Square Mile and clustered proximity of world leading professional services is important. It is where leading businesses from around the world have gone historically and continue to go, with confidence in the quality of services underpinned by the legal system, in order access other leading organisations to generate and cultivate ideas and solutions born of interaction, communication and socialisation. However, we need to move forward in the current situation, not stay frozen in time. To do so requires a rethink of the Square Mile which at its most basic is the concept of a Central Business District and how this straddles the physical proximity and the digital virtual ether.
Retaining our community and business community integrity
We need to look at creating more of an online community rather than simply having meetings online. The real and virtual worlds need to coexist and complement one another, bringing together the inspiration and camaraderie of the Square Mile, but with the agile flexibility on the digital realm, as we have glimpsed this year.
Around three-quarters of British businesses currently say they will keep increased homeworking in place after coronavirus has been suppressed, according to a survey run by the Institute of Directors, a UK business organisation. However, that does not make urban centres less relevant, and it does not lessen the value of a 'City' address when it comes to representing a business with firm foundations and trust that clients can depend on. It means changing how and when we use those physical spaces in order to add value.
For example, it may be that more people travel into cities than before the pandemic, but with less frequency. The in-person interactions may be higher value for businesses than the day-to-day ones we have been used to in the past. Perhaps the nuts and bolts of daily work are done remotely while team building, training, mentoring and meetings are more about establishing a personal connection with colleagues and clients.
An opportunity to think differently
Cities around the world are already beginning to shape themselves for this 'new normal'. An article in the Financial Times highlighted that Paris is championing the concept of the "15-minute city", where living spaces are a short commute from work and amenities; Melbourne is proposing "20-minute neighbourhoods"; and Montreal is working on defining a hybrid system that combines remote working and the continued use of physical space.
In creating these new and dynamic ways of working we can seek to retain the convivial buzz that we know and love in London and in The City in particular, but work more efficiently, safely and perhaps even allow for healthier lifestyles and a better work/life balance. It could be a chance to make The City even greener. In London as a whole we are already looking at measures to improve the city experience with additional bike lanes, better hygiene on public transport, such as contactless fare payments, and encouraging low-emission transport options, such as electric vehicles and scooters.
Achieving these changes, and more, takes leadership, and there is none better to lead than The City of London as demonstrated by this recent announcement from the recently report entitled London Recharged: Our vision for London in 2025. It is what we have always done, it is what we do best, and it is what we must continue to do.