Go back to other news
14 June 2022
What kind of place do we want The City to be?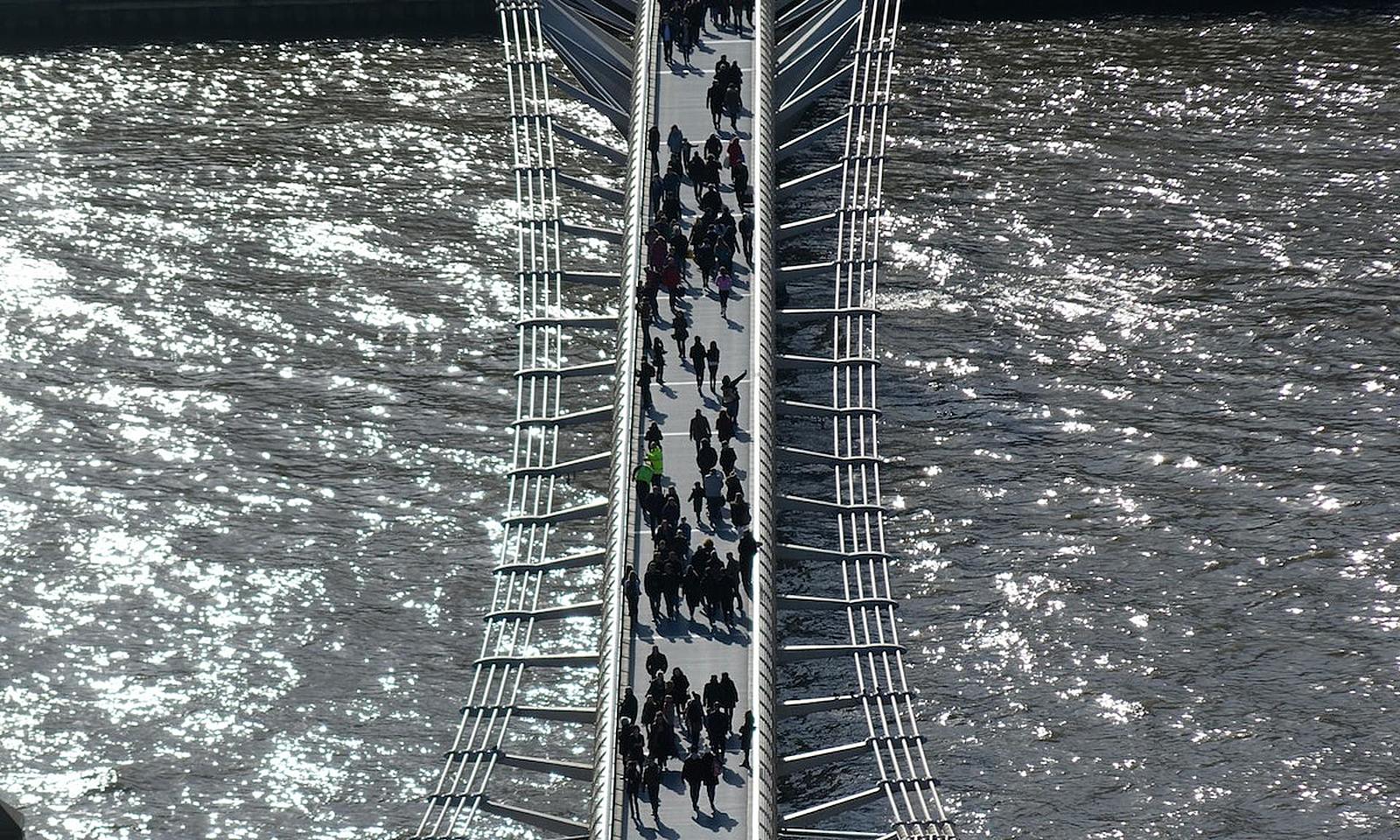 I wanted to take a moment to think about the role we can play as a community in the City of London to ensure a compassionate environment in which we live and work.
"Loneliness kills, it's as powerful as smoking or alcoholism"
Professor Robert Waldinger
A few weeks ago I shared this quote on LinkedIn. One of the great human challenges of our time is loneliness, and this quote struck a chord with me, not least because in the last couple of months I know of three people who have died by suicide. It is sadly not uncommon.
When we think about what we want The City to be going forward, it isn't just about its commercial achievements and its corporate prowess on the world stage. It's also about the culture and community that we nurture for ourselves and for future generations.
Loneliness is a global issue. Never before have we had more opportunities to communicate with one another, but at the same time so many feel isolated and disconnected. For lots of people that feeling was brought to the fore by the Covid-19 lockdowns - perhaps a positive side effect of the pandemic might be a greater empathy for one another in that regard.
The state of loneliness
Loneliness is not an issue confined to The City, and as we all know, it isn't necessarily about being alone - it is more complicated and more diverse than that.
A study conducted by Thomas Howard Suitt at Brown University found that between 11th September 2001 and 2021, there had been 7,057 combat deaths in the US military. However, the same period showed that there had been 30,177 suicides by service members and veterans during the post 9/11 war operations.
The Reconceptualising Loneliness in London report released in March 2022 estimated that 700,000 Londoners felt lonely 'always' or 'most of the time' prior to the pandemic - a situation that has only escalated since. It found that Londoners are more likely than people in other parts of Britain to be affected by lonteliness.
In the report, Dr. Debbie Weekes-Bernard, London's Deputy Mayor for Communities and Social Justice, said:
"Since becoming Deputy Mayor, I have seen even greater strain placed on Londoners' sense of belonging. The alienating effects of Brexit, the inequalities that the Covid-19 pandemic has exposed and exacerbated, and the systemic racial injustices that brought the Black Lives Matter movement to prominence have revealed the isolation of being unheard and excluded from the very place people call home."
Loneliness in The City
Despite the challenge however, we are also increasingly aware as a society of mental health and its challenges, the vulnerabilities of our fellow beings and the need, not to fix, but to provide support and compassion.
There are formal processes in place to support one another, and incredible charities like the Samaritans. As an example, in 2017, the City of London Corporation established a multi-agency suicide prevention group and published a Suicide Prevention Action Plan containing numerous initiatives aimed at reducing the number of suicides in the Square Mile. There is also the pioneering City wide mental health campaign, This is Me, initiated and led by the Lord Mayor's Appeal team.
I know many businesses also have their own internal processes and systems to support the mental and emotional wellbeing of clients - mental health first aiders, for example. Those things all help to create an invaluable infrastructure through which we try to support one another.
Community and compassion
Nonetheless, I think this is about the culture we create as much as anything else. Dr. Weekes-Bernard was observant in writing:
"The multifaceted nature of severe loneliness in London means it requires a multifaceted response to bring about change."
Loneliness is a challenge for the whole community, and arguably one that only a community can really provide meaningful resolution for. Perhaps we will never be able to reach everyone, but everyone deserves us to make the effort.
If you or someone you know is suffering from loneliness and/or struggling with mental health please do contact the Samaritans or you can reach me here.